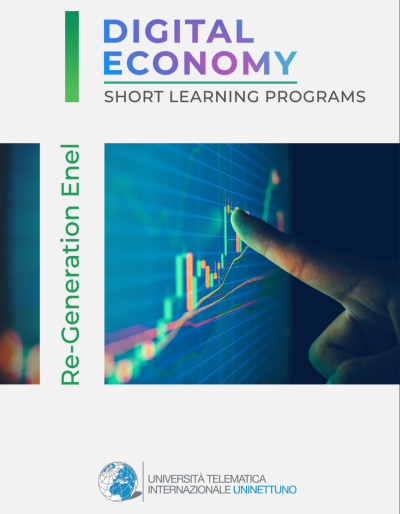 ENEL and UNINETTUNO
launch
Re-Generation,
on line Short
Learning
Programs
for
employees
over-50
Enel Italia, the largest supplier for energy and electricity in Italy, and the International Telematic University UNINETTUNO launched the Re-Generation educational project to offer SLP's for vocational and academic training to the employees on the themes of technological innovation and digitalization. The initiative is aimed at Enel employees over 50, who will be able to study online on the e-learning platform of the UNNINETTUNO university, choosing their program from a selection of 13 Short Learning Programs gathered in three scientific areas of high strategic value: Digital Economy, Law in the Digital Society, IT and New Technologies.
The courses will also become part of the employee's training curriculum within Enel's dedicated e-Ducation platform. The first delivery starts on April 15th with 996 students enrolled.
Maria Amata Garito, Rector of UNINETTUNO University commented: "This project is of great value because it represents a virtuous model of cooperation between university and company; on the one hand, a company like Enel that has always given value to innovation and, on the other hand, a university like UNINETTUNO that, since its establishment, has revolutionized the ways of teaching and learning on the Internet and has redesigned the study curricula by inserting new degree courses and new subjects addressed to themes linked to technological innovation. This combination allows us to offer our students and professionals to acquire knowledge and skills necessary to successfully live in the Digital Society of the XXI Century".
Read more here: http://www.uninettunouniversity.net/
26 March 2021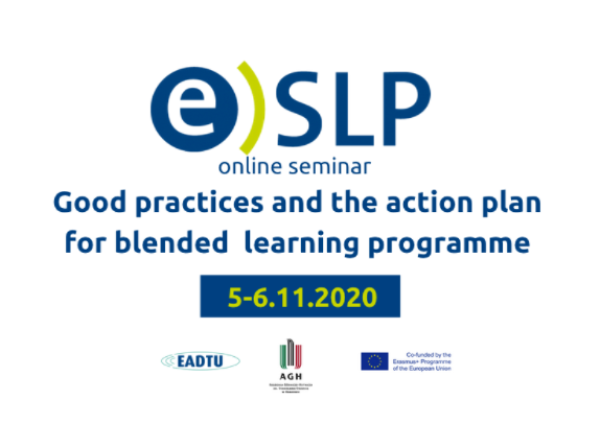 E-SLP empowered by AGH- University of Science and Technology
November 5th and 6th, 2020, took place the AGH- UST empowering webinar in the frame of E-SLP project.
The event involved the university leadership (deans and heads of departments), programmes coordinators, teachers and support staff of AGH university, in Poland. This webinar had the following agenda and presenters/presentations
More info about the lessons learnt from this experience will be available on the D.7.2 available by the end of the year on this website.
13 November 2020
The official Short Learning Programmes webinar week was a success (13-15 October 2020) 
The Short Learning Programmes webinar week took place from 13-15 October 2020. It was a real success with insightful contributions from both presenters and audience. We open the first day with the concept and characteristics of SLPs, with Tom Melai (OUNL), and the guidelines for designing SLPs, presented by Sandine Albert (UOC). On the second day. we looked at the implementation and recognition of SLPs with Ingrid Thaler (FernUni) and Clare Dunn (OUUK). On the last day it was all about the lessons learned from designing and implementing collaborative SLPs, with contributions from Frederik  Truyen (KU Leuven), and Eva Cendon & Magda Zarebski (FernUniversität in Hagen), Aysun GÜNES (Anadolu University), Päivi Kananen & Virpi Uotinen ( Jyväskylä University), Glória Bastos (Universidade Abera). Overall, this was a very insightfull webinar week.
19 October 2020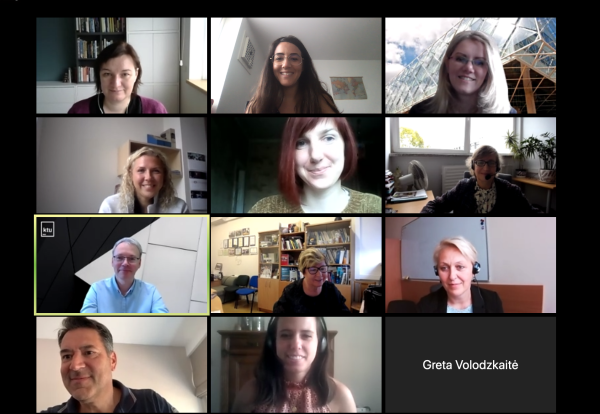 Kick-off empowering seminar NADE
Today, September 14th, 2020, the first day of the our empowering webinars took place!
The kick-off was with our Lithuanian partner involving staff belonging to the National Association of Distance Education (NADE) and Kaunas University of Technology (KTU).
We had the chance to understand the institutional strategy of KTU more and their positions in relation to short learning programmes (SLPs) and microcredentials. The themes of accreditation, recognition, virtual mobility, quality assurance, co-design and collaboration in relation to SLPs were very popular and will be probably further explored in our 2nd day webinar.
To have more detail about this experience follow us because by the end of the year we will have a report on the events that we have organised, not only with our Lithuanian partners but also with our Polish (AGH- UST) and Belgian (KU Leuven) one.
14 September 2020
New report available!
Pilots on collaborative SLPs and related mobility
Short Learning Programmes webinar week
[13-15 October 2020]
EADTU in cooperation with the E-SLP project partners is organising the Short Learning Programmes Webinar Week from 13-15 October 2020. In this webinar week 12 experts will look deeper into the topic of Short Learning Programmes in online education. On the first day we will 'look deeper into Short Learning Programes', on the second day we will look at the 'implementation and recognition of SLPs', and on the last day the topic of the presentations is 'recommendations for designing collaborative SLPs'.
Find more information about the webinar week and registration here.
7 September 2020
Concept and role of Short Learning Programmes in European Higher Education
We are pleased to announce a reviewed version of the Concept and Role of SLP in the context of European Higher Education.
In this new version you will find streamlined the SLPs' characteristic, their potentials and a more precise overview on the issues and advantages of recognition and accreditation of SLPs. Enjoy reading it and feel free to share it!
15 July 2020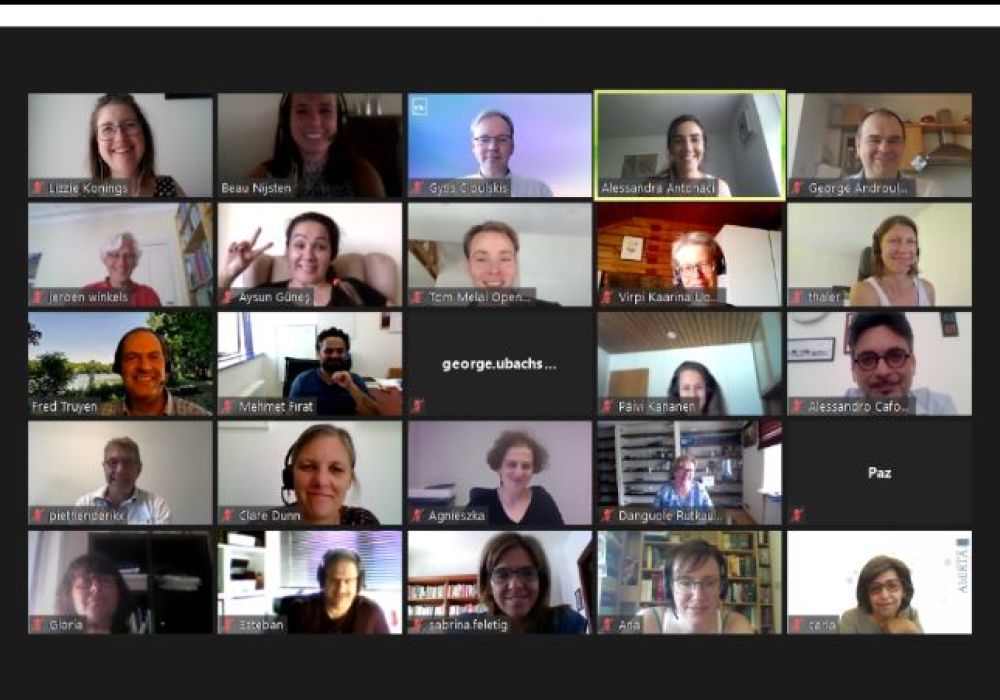 Partner meeting during pandemic
Today took place our second online meeting in this year 2020. The meeting focused on the project status, updates and next steps.
Despite the online setting we had a great discussion and good feeling of progress.

Regarding next steps, soon will be available a lot of recommendations! The fist directed to our stakeholders and focus on strategies/policies for the development of SLPs on institutional and governmental level (WP3- FernUnivesität in Hagen), and the second addressing the national government and the EU level on continuous education, continuous professional development and SLPs (WP9- UNED).
The updates won't stop here you can learn from our experience on collaborative pilots reading the upcoming D.6.2, developed within WP6 and KU Leuven.
Lastly, very soon our portal will be launched. Via the slp4you portal you will have access to all the SLPs that our consortium partners offer and you will find the SLP most suitable for you, in the language that you prefer.
Are you in need of further info? Just contact us then!
24 June 2020
Recognition issues with regards to SLPs
Today the Recognition issues with regards to SLPs has been published. This report is part of work package 5 and was coordinated by The Open University UK. The report provides an overview of the approaches to recognition within and between the partner countries and institutions of the ESLP project, in order to identify similarities and differences and make recommendations for the recognition of SLPs in the European Qualifications Framework (EQF). The country and institution specific information in this report has been reviewed for accuracy by representatives of the partner institutions.
Click here to read the full report
26 May 2020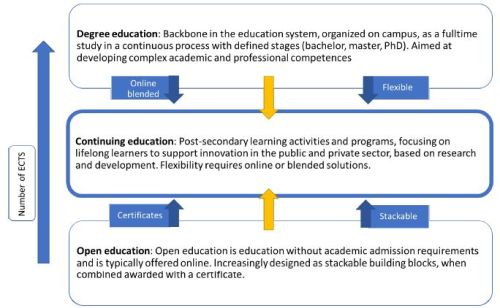 What is the concept and role of Short Learning Programmes in European Higher Education?
Current socioeconomic developments indicate the relevance of lifelong learning. The mismatch between skills or knowledge and position or ambition needs to be resolved. Higher education needs to become more flexible with more blended or online components, to facilitate both
conventional learners as well as lifelong learners. The socioeconomic developments and the current mismatch create a challenge for the European Union as well as for higher education institutes (HEIs), to which Short Learning Programmes (SLPs) could provide an answer. These
SLPs consist of individual learning units or building blocks that are combined in a programme that is valuable for both learners as well as employers. As part of a larger project entitled ESLP, the current report aims to review and conceptualise SLPs in higher education and to describe the possibilities and challenges of developing SLPs in the European context, both in their contributions to lifelong learning and within degree education.
20 April 2020
Inspiration for designing SLPs: compendium of good practices
On the last day of March 2020 the Compendium of Good Practices of E-SLP has become public. This report is part of work package 4 and was coordinated and written by Lourdes Guàrdia, Marcelo Fabián and Sandrine Albert, UOC, with the supervision of European Association of European Association of Distance Teaching Universities, in the role of project coordinator. The compendium of good practices shows the outcomes of a study undertaken within the framework of the project "European Short Learning Programmes" (E-SLP). Its aiming to identify good practices in SLP's and learning building blocks (thereafter LBB) or Certified Learning Modules (CLM) when they have been certified. The objective is to produce an index of good practices, which can be used as examples to inspire structure new SLPs design.
15 April 2020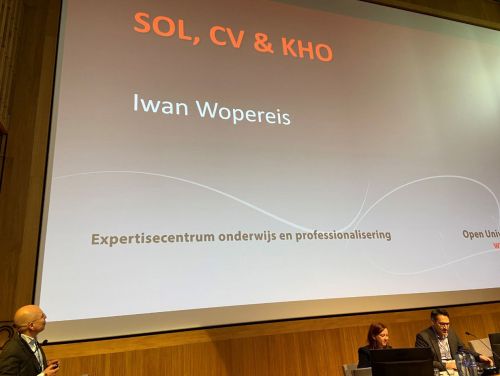 E-SLP at the Flemish Education Day
On January 22, 2020, Iwan Wopereis from The Open University of The Netherlands gave a presentation about European Short Learning Programmes (E-SLPs) during the Flemish Education Day. This day was entirely devoted to educational innovation, new educational models and flexibility through blended and online education. In short, Wopereis explained that the focus of E-SLPs is on academic skills. The programmes, which are offered online, vary between 5 and 30 ECTS, and will be examined by universities. In his presentation he clarified that complex learning includes integrating knowledge, skills and attitudes, and coordination- and compounding skills. Check the Open University's
website
where you can find multiple E-SLPs (Dutch only). Have a look at Iwan Wopereis' presentation
here
.
31January 2020